<![CDATA[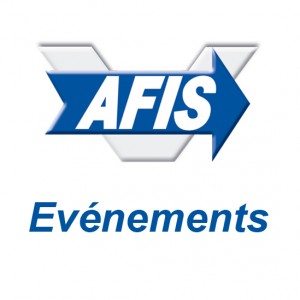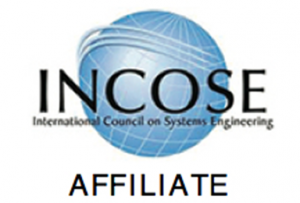 Bientôt les minutes complètes !

Ce 20 Mai 2019,


le SESE tour a commencé à
Paris, Sorbonne (UPMC)


Nous avons eu le plaisir de réitérer pour cette année, la collaboration des chapitres INCOSE français (AFIS), italien (AISE), espagnol (AEIS) et le chapitre Suisse (qui nous a rejoints) pour cette série d'événements dénommée le "South European Systems Engineering" (SESE) Tour 2019, du 20 au 23 Mai.
Paris a inauguré ce 20 Mai dans les locaux de l'Université Pierre & Marie Curie de la Sorbonne,  puis Zurich le 21 Mai,  Trieste le 22 Mai enfin Madrid le 23 Mai.
Le concept ?
L'objectif de cette suite d'événements est de promouvoir l'ingénierie système et de renforcer les liens entre les chapitres. Le format des étapes est une journée de conférences et d'échanges avec des présentations communes et des présentations spécifiques au chapitre concerné. Les participants pourront également bénéficier de l'opportunité de passer gratuitement l'examen de Certification INCOSE (équivalent ASEP).
Cette série d'événements est, entre autres, sponsorisée par les chapitres intervenants du secteur EMEA de l'INCOSE, les industriels et les académiques qui y participent.
Le lieu de  l'événement ?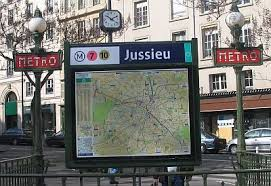 Adresse : Centre International de Conférence Sorbonne Université
4, Place Jussieu | 75005 Paris
Salles 102 et 106 (barre 44/45),
Plan du campus
Localisation : cf.  Google Maps
Le programme (commun aux 4 chapitres jusqu'à la pause déjeuner). Les supports seront bientôt accessibles

8:15 – 9:00
Registration (Welcome coffee and folder) – catering space
 
 
9:00 – 9:15
Welcome & opening from host presentation – plenary
 
 
9:15 – 9:30
Introduction from EMEA Sector (Paul Schreinemakers (NL) – EMEA Sector Director via Webex)
 
 
9:30 – 10:30
Organisation / Chapters presentation
• AFIS, French chapter representative (local)
• AISE, Italian chapter representative (via Webex)
• AEIS, Spanish chapter representative (via Webex)
•  SSSE, Swiss chapter representative (via Webex)
 
 
10:30- 11:00

Pause with posters & demos (Mathworks, Geeglee) in the catering space

 
 
10:50-11:00
Group Photo (as far as possible)
 
 
11:00 – 11:40
"Architecture Validation with Geeglee" (Vincent Holley, System Value) – local and remote via Webex
 
 
11:40 – 12:20
"IBM AI for Systems Engineering" (Enrico Mancin) – via Webex
 
 
12:20 – 13:00
"ESTECO Modeling" (Carlo Poloni ) – via Webex
 
 
13:00 – 14:00
Lunch withs posters and demos (Geeglee and Mathworks) in the catering space
 
 
14:00 – 14:40
"What is a DAL ? An introduction to safety in Avionic" (Gilles Laplane, Thales UK) – local
 
 
14:40 
Applicants & examinators  for ASEP/CSEP exam to move in the dedicated room
14:50 – 17:30
(30′ for Introduction + 100′ for exam + 30′ as non english native) in the dedicated room 

ASEP/CSEP INCOSE certification Exam

Proctor: Odile Mornas (ESEP)

Support Anne Sigogne (CSEP)

14:40 – 15:20
"Agile Model-based engineering and Early V&V" (Philippe Gicquel, CIL4Sys Engineering)" – local

15:20 – 15:50
Coffee break with posters and demos in the catering space
15:50- 16:30

Go to plenary
"MBSE Grid: A Simplified SysML-Based Approach for Modeling Complex Systems" (Darius PETRAUSKAS, Dassault Systems) – local

16:30 -17:20
 "Model-Based Requirements Engineering" (Eléna Gallego , TRC ) – local
17:20 – 17:45     Event closure (EMEA / AFIS representatives
End of Certification
Inscription ?
Elle est

obligatoire sur le site Web dédié à l'événement avec le lien suivant

Registration – sélectionner l'étape "France" puis "Tickets" – vous recevrez un mail avec votre "ticket" du site EventBrite). Les
frais

d'inscription

dépendent de votre profil

:
Animateur / Organisateur : gratuit (adresser un mail à missionjourneesthematiques@afis.fr pour récupérer le "promotional code") requis pour l'inscription sur le site Web)
Adhérent AFIS actif (*) : 50 €
Adhérent AFIS retraité (*) : 25 €
Etudiant : 25 €
Non Adhérent AFIS (*) : 100 € –  ou 150 € avec une adhésion annuelle à l'AFIS)
Candidat(e) à l'examen xSEP : Exception – 50% de réduction  – du fait que vous ne pourrez participer aux présentations de l'après-midi – un ID vous sera demandé : Renseigner 00000

N'hésitez pas à promouvoir cet examen au sein de votre entreprise ou de votre académie : un premier pas vers une certification mondialement reconnue !

(*) : les administrateurs des sociétés membres de l'AFIS disposent d'un certain nombre de « jetons » pour l'année, fonction de leur cotisation. Un « jeton » leur permet d'inviter un participant.  Pour en bénéficier ou en faire bénéficier, contacter votre administrateur (cf. afis@afis.fr)
Cet événement est récurrent (tous les ans, fin Mai / début Juin) : votre participation est bienvenu(e) pour le SESE Tour 2020 !
Contacts: missionjourneesthematiques@afis.fr​ et communitymanagement@afis.fr
]]>